PRINCIPLAL INVESTIGATOR
Russell Goodman, MD, DPhil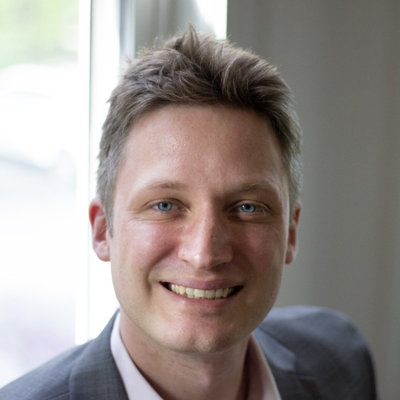 Russ Goodman is a hepatologist and scientist at Massachusetts General Hospital, and an Assistant Professor at Harvard Medical School. As a physician he sees patients with all forms of liver disease, but has a particular focus on alcohol-related liver disease (ALD) and genetic forms of liver disease. Russ grew up in Lethbridge, Alberta where he attended college majoring in physics and biochemistry. He then attended the University of Oxford in England on a Rhodes scholarship where he obtained his DPhil, and then Harvard Medical School where he received his MD. He completed his internal medicine residency training at Brigham and Women's Hospital and his gastroenterology fellowship at Massachusetts General Hospital, where he also worked as a postdoctoral fellow in the laboratory of Vamsi Mootha. He's passionate about using new approaches to understand hepatic metabolism and liver disease, with the ultimate goal of developing new therapies to help treat liver disease. Outside of his work, he loves to cook, watch British mystery TV, and watch his daughter grow up far too quickly.
Postdocotral Fellows
Charandeep Singh, PhD
Charandeep Singh grew up in the northern Indian regions of Jammu and Punjab. He completed his Bachelor of Engineering from the University of Rajasthan, India. He then moved to England where he obtained his MSc. in Molecular Biotechnology at the University of Birmingham, funded by the head of school scholarship. He then earend a PhD in Biochemistry and Metabolism at LCSB, Luxembourg, in the lab of Dr. Carole Linster studying metabolite repair. His PhD was fully funded by the AFR FNR grant and the Pelican award. Following this he worked at Cleveland Clinic working with Dr. Jonathan Sears (ROP cell biology) and Dr. Henri Brunengraber (stable isotopomics and metabolism). He is interested in studying metabolism at a systems levels and in stable isotope resolved flux analysis. He has 8 years of experience in metabolic research and continues to study metabolic diseases on a systems level. Outside of science, he loves to oil paint, sketch, and swim.  
Nirajan Shrestha, PhD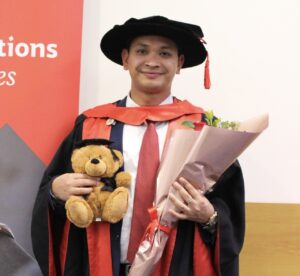 Nirajan Shrestha is a research fellow in the Goodman lab at Massachusetts General Hospital and Harvard Medical School. He grew up in the western part of Nepal where he completed his high school. He did his bachelor's in medical biochemistry from Pokhara University, Nepal where he got an opportunity to involve in research in the field of liver disease. He moved to South Korea to pursue a master's in biomedical science which was funded by Brain Korea 21. His master thesis was focused on the protective role of glutamine in the carbon tetrachloride- induced liver injury mouse model. He obtained his PhD degree from Griffith University, Australia which was funded by Griffith University Postgraduate Research Scholarship (GUPRS), Griffith University International Postgraduate Research Scholarship (GUIPRS) and Top-Up health scholarship. His PhD investigated the role of a maternal diet high in linoleic acid on offspring metabolic health. He is particularly interested in the metabolic basis of liver diseases and passionate about utilizing novel technologies to explore the mechanism of metabolic diseases. Outside the lab, he loves spending time with family and friends, and traveling.
Byungchang Jin, PhD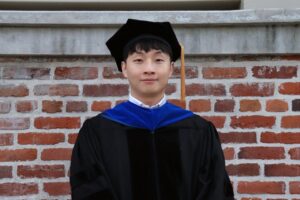 Byungchang Jin is a postdoctoral research fellow in the Goodman lab. He earned his bachelor's degree in Molecular Biology at the Jeonbuk National University in Korea. Following graduation, he moved to the US to pursue his Ph.D. under the guidance of Dr. Seungil Ro in Cellular and Molecular Biology at the University of Nevada, Reno. While in the Ro lab, his research focused on the roles of serotonin in gastrointestinal dysmotility associated with diabetes and COVID-19. His studies were recognized by the Biological Research Information Center (BRIC) as a HanBitSa (Korean academic distinguishment or outstanding scholar) in 2021.
At the Goodman Lab, he is currently exploring the correlation between hepatic fat accumulation and reductive stress in NAFLD and AFLD conditions through in vivo and in vitro experiments.
His ultimate goal is to use his research to improve the lives of people suffering from diseases.
In his free time, he enjoys swimming, camping, and cooking.
Gloria Alvarez Sola, PhD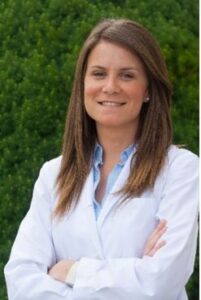 Gloria Alvarez Sola is a postdoctoral fellow in the Goodman lab at Massachusetts General Hospital.
She was born in Arnedo, La Rioja in the north of Spain. She completed her bachelor's in chemistry at the University of La Rioja, and a master's degree in biomedical research at the University of Navarra, Spain. Her master thesis was developed in the Hepatology department of the center for applied medical research (CIMA-Universidad de Navarra) where she also did her PhD in the laboratory of Prof. Matias Avila Zaragoza studying the role of FGF19 in hepatic metabolism and liver regeneration.
After her PhD she moved to the Netherlands where she worked as a postdoctoral researcher at Maastricht University in the department of Surgery, in the group of Dr. Frank Schaap and Prof. Steven Olde Damink. This postdoctoral stay was funded by the Sheila Sherlock postgraduate fellowship program of the European Association for the Study of the Liver (EASL). During her postdoc she studied the role of sulfatides in cholangiocarcinoma.
She has a special interest in the study of metabolism-associated liver disease.